You Can Make a Difference for FaithTree in 2020
We have seen God do so many amazing things amidst our fellowship in the three and a half years since we began this journey. As we look with excitement towards 2020, we can see all kinds of ways God is working and that leaves us all the more eager to see how he uses FaithTree in a new year. To move keep our exciting collaborative efforts moving, however, we need your help.
Simply put, we need a team made up of people like you willing to become partners in this effort through financial support. Our Rooted in Truth campaign aims to raise enough funding to continue to rent a space in the Upper Room for our events, a cost that recently significantly increased, and to maintain various services needed for our ministry to function.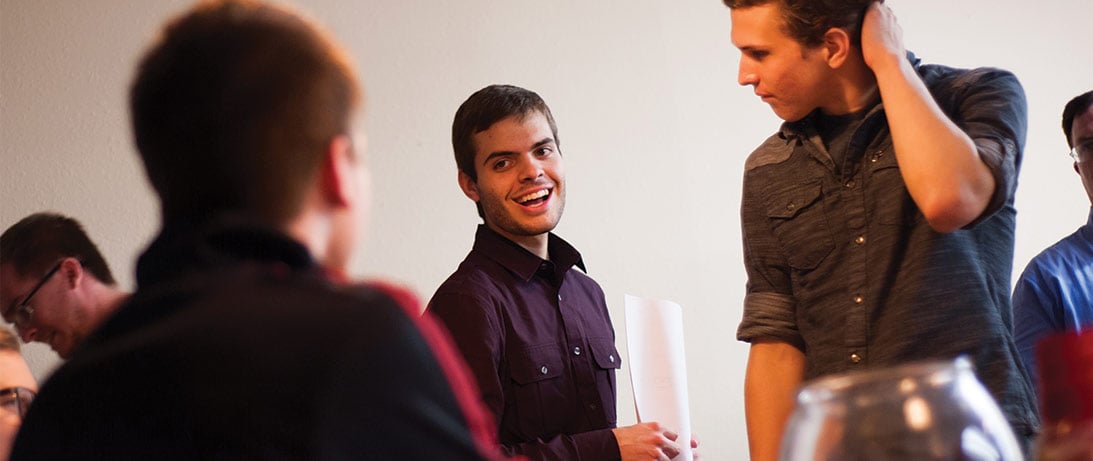 We have set a goal of raising $20,000 per year to cover these costs and allow us to continue to join together believers from local churches all over our area for the purpose of reaching young adults. It would also allow us to pay our ministry's director, Tim Butler, a part-time salary that would allow him to continue to focus himself on this ministry over the long term.
Every gift, large or small, moves us closer to that mark and makes this ministry better rooted for the future.
Note: Can't help with a direct donation, but still want to help support us? Find out how you can support us as you shop every time you shop at Schnucks or Amazon!
Our 2020 Progress In Fundraising
Raised: $8,105.01
Still Needed: $11,894.99
Your continued generous support is helped to fill our fundraising meter nearly to our goal last year, although we didn't quite cover expenses and our fixed facility costs have increased over the last few months significantly. We're still in a good place to minister in 2020, but please give today to help us be able to move forward unhindered.
Would you consider praying about joining our support team with a one-time or recurring tax-deductible gift?
How to Give
You can securely give online or mail a check payable to FaithTree Christian Fellowship, Inc. to:
FaithTree Christian Fellowship
2947 Plum Leaf Circle
St. Peters, MO 63303-1220
Thank you for your support. We are so excited to work with you in the ministry of the Gospel around our region.