FaithTree includes some special customizable channels, able to be set to show content that is of interest specifically to you. Presently, FaithTree offers three such customizable channels: Weather, Stocks and Local COVID-19 Reports.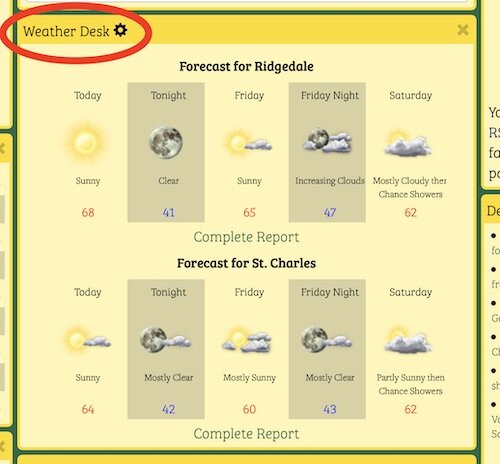 When you subscribe to one of these channels, you will notice that their title bars on the Widget View or in the Feed Reader's left column include a gear icon (). Click that gear icon to customize these widgets to show the information that is most helpful to you.
Adding Multiple Entries
Each of the three channels supports adding multiple entries so that, for example, you can have local forecasts for both your hometown and your favorite vacation spot included on your page. Likewise, you can choose to watch multiple stock symbols using the stock widget. In order to add additional entries, simply click the gear icon, as mentioned above, and then use the "add" button located on the bottom of the box to add additional entries.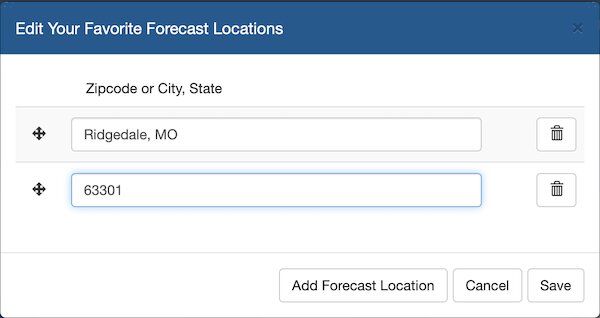 Rearranging Entries
To rearrange the order in which different locations appear in the Weather or Local COVID-19 Reports widgets, simply click (or tap) and drag the grab bar on the lefthand side of the row you want to relocate and drop it in your desired place within the list of entries.
Your favorite locations you set in the Weather widget will also show up when you visit the FaithTree WeatherDesk.
---