A powerful tool in the Feed Reader view is channel tagging. For example, you may want to divide the channels you subscribe to up into "Must Read Everyday," "Fun Reads for the Weekend," and so on. You can accomplish this by clicking the tag icon () next to each channel in the "Pick Channels" box (under the "Personalize" menu) or at the foot of each article from the channel in the Feed Reader mode.
Once you apply a tag to a channel, the next time you visit the Feed Reader mode, you'll notice it listed in the "Filter Results" box on the column. Clicking one of your tags in that column will result in only the channels related to that tag being shown in the right hand column.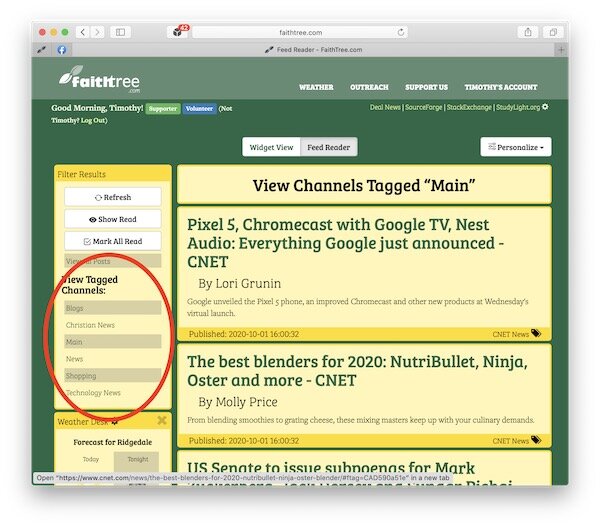 Want to remove a tag? Simply go to the "Pick Channels" box and remove the tag from each of the channels you applied it to. When a tag no longer applies to any channels, it will automatically be deleted.
---